Installation at Hebel 121, Basel Switzerland June 2018
Dallas Art Fair: Anthony Meier Fine Arts, April 2018
Custom Curve, plane accumulation with tall one on purple oops, 2016, etching ink and enamel on panel
Solo Show "Self-Made" Krakow Witkin Gallery, Boston, Mass, March 2018
Group show curated by Bridget Donlon at Urban Glass, May 2018
The Banal Adventures of Little Cheeses, 2017, enamel on panel, 74 x 44 inches
"Bagels and Locks" at 56 HENRY
September 22- November 12, 2017
56 HENRY is pleased to present Bagels and Locks, an exhibition of new work by Kate Shepherd. Using rough-hewn sheets of plywood, Shepherd will build a series of walls in the gallery that resemble temporary barriers familiar from construction sites in New York City. Shepherd's installation brings this form of provisional architecture into the gallery, using barriers intended to block entry or direct pedestrian movement to construct a transient environment of saturated color.
Painting acquired by The Phillips Collection, Washington, D.C.
Red Rabbit, 2011
oil and industrial enamel on panels
90 x 50 in
228.6 x 127 cm
detail of work included in "In Conversation"

Prints acquired by The Metropolitan Museum of Art, New York, and the Bibliothèque nationale de France, Paris
Post-It, Rectangular, 1997
screenprint on paper
image size: 4 x 12 in
paper Size: 13 x 20 1/4 in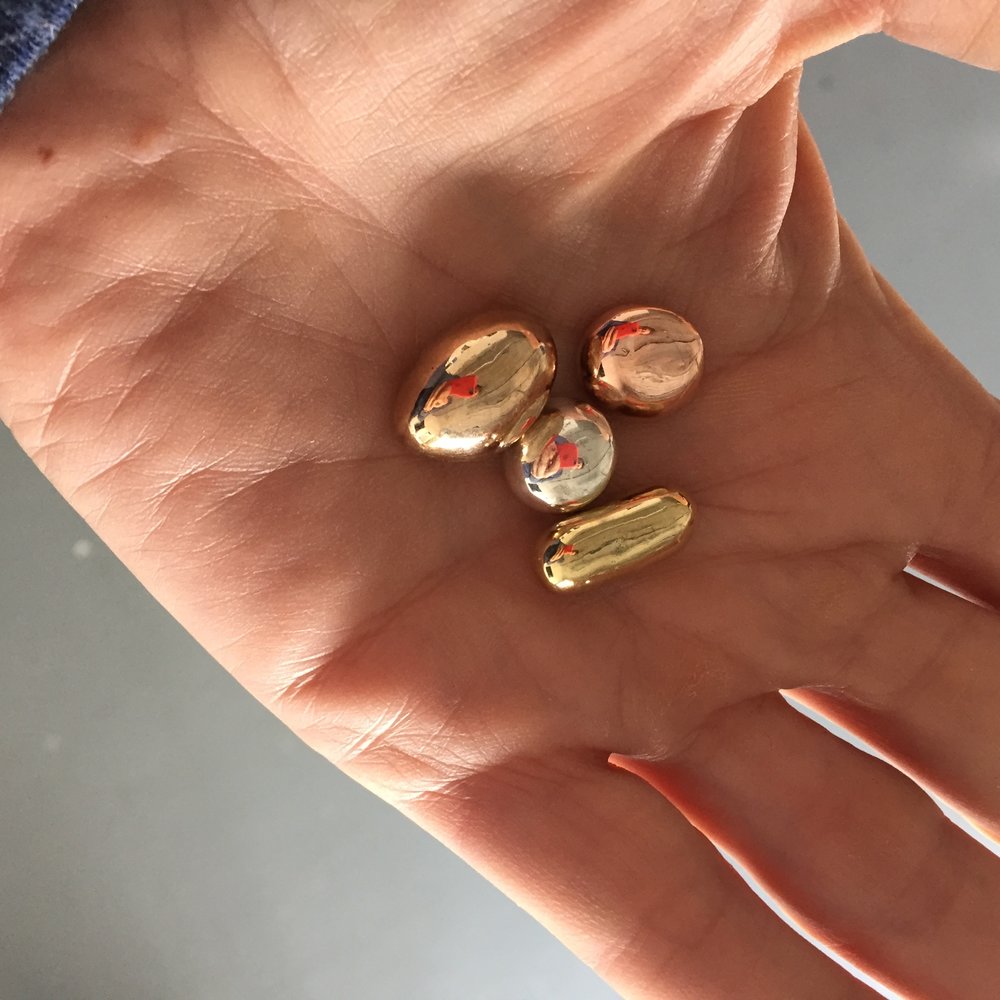 Subway Kiosk included in "Personals" at Skowhegan, New York

Subway Kiosk: M&M, Skittle, Good n' Plenty, Peanut M&M, 2016
rose gold, sterling silver, brass, bronze